Before You Apply
You can apply any time between January 16 and April 15 for Round Two. You can edit your application at any time until April 15. All applications will be considered after the window closes.
You should complete this application if you want or need a new school (K-12) for Fall 2018. If you are happy in your current school and plan to stay there for the 2018-19 school year, you do not need to complete a OneMatch application.
**IF YOU APPLY TO A NEW SCHOOL AND RECEIVE A MATCH AT A NEW SCHOOL, YOU ARE AUTOMATICALLY GIVING UP YOUR SEAT AT YOUR CURRENT SCHOOL FOR NEXT YEAR. ONLY APPLY TO SCHOOLS THAT YOU WANT MORE THAN YOUR CURRENT SCHOOL.**
If your child currently attends K-12th grade at IPS or a participating charter school, you will need your student's ID number (E-School, PowerSchool, etc.) to complete an application. For IPS IDs, call 317-226-4000. For all other IDs, email or call Enroll Indy at info@enrollindy.org or 317-426-3234. Provide your child's name, birthday, and current school. Pre-K students do not need their IDs.***
What can I do to learn more?
View screenshots and instructions for the application. 
Take a look at our OneMatch FAQ Flyer.
Read our FAQs.
Read our Policy Manual.
Join our email list or text list (Text ONEMATCH to 33222) for updates and reminders.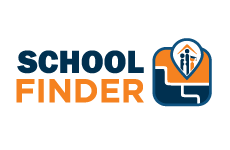 Use Enroll Indy's School Finder to research your options and save your favorite schools. Visit our events page to find out about tours and open houses. Feel free to contact schools you are interested in to meet the principal and schedule a tour.